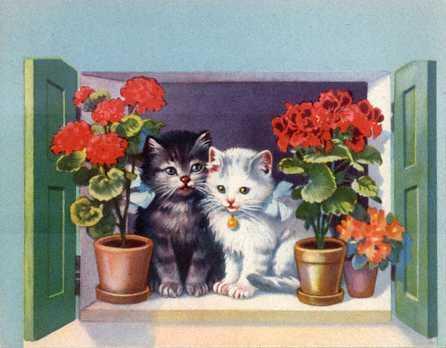 This is the sunny window where you'll always find my cats, as well as whatever cute cat things I can come up with. Please come back soon, this particular page is still under construction.
Pixel's page is for the self-appointed ruler of our house, a gorgeous orange tabby.
Felix's Page talks about his partner in crime, a black and white [tuxedo] polydactyl.
Top 10 signs your cat has your Internet password
Helpful hints for cats with a house to run
Elsewhere on the Internet:
Strict, Unbending rules for dealing with stray cats